Another win for the gymnastics team
  On Wed., Feb. 17, the girls gymnastics team competed in a meet against LaPorte High School. They won with a score of 111.25, and Madeline Bugg (12) finished first overall with a score of 37.35. Nicole Wasyliw (12), who also competed in the meet, describes the gymnastics team in her own words.
    "My teammates and how close we are is my favorite part of LC gymnastics. Gymnastics has taught me hard work and working together as a team. Even though we all compete individually, we still have to help each other out and keep a certain mindset to pull out a win," Wasyliw said.
   Before joining the gymnastics team, many of them have trained for years at a club like Midwest. Cloe Amanatidis (11) trained at Midwest for several years and expresses these differences.
   "With high school gymnastics I can have fun and enjoy myself. At Midwest, they were very hard on you. The coaches here are really good to the team and it makes it a better experience. I wanted to do LC gymnastics because I didn't want to do club anymore," Amanatidis said.
   Because gymnastics involves plenty of stunts, injuries are a possibility. The team has to cope with these setbacks and try to push through them.
   "Out of season is the time we usually deal with injuries. If it is something major, we deal with it once it happens, but if we are hurt and we can manage, we usually still compete," Wasyliw said.
About the Contributor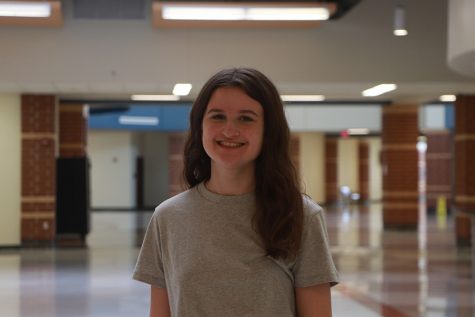 Charlotte Harmon, Print Staff
 Hello, I'm Charlotte and I am a junior.  This is my first year in publications.  I am absolutely delighted to be a part of this year's staff. ...