Lore: Greek Mythology with a twist
   Lore, Alexandra Bracken's latest young adult novel about a young girl who longs to be free from her past, excellently combines artful worldbuilding, colorful characters and familiar tales to create a fascinating narrative based on Greek Mythology. The novel was released on Jan. 5, 2021, and has since held a spot on the New York Times bestseller list for seventeen weeks.
   The narrative focuses on Melora "Lore" Perseous, a 17-year-old New Yorker who is also the last mortal descendant of the Greek mythological hero Perseus. Every seven years, the Greek gods are forced into mortal bodies and sent to a different city to participate in a hunt called the Agon, where the mortal descendants of the various bloodlines also fight to protect their houses and even kill a god to gain his/her power. After her family was murdered in the last Agon, Lore wants nothing to do with the upcoming hunt; however, her plans change when old friends and enemies reappear. 
   As a fan of both Greek Mythology and Alexandra Bracken novels, I couldn't wait for Lore's release, and it did not disappoint. I loved the combination of centuries-old mythology unfolding in modern day Manhattan, and I was instantly drawn to Lore's dynamic character. Although it would be helpful to have a basic understanding of Greek Mythology before reading the novel, it's possible to fully understand the story without prior knowledge of the myths, since Bracken does a good job explaining each character's motive and purpose.
   Bracken's modern twist on the myths also adds to the plot by relating the stories to modern readers. Her novel interpretation of the story of Medusa, for example, completely changed my outlook on the goddess Athena.
   As a 480 page standalone, Lore is a perfect binge read. Bracken's integration of high-action battle scenes and characters' raw emotional passages elevates the narrative to the next level and kept me reading chapter after chapter.
   I could not put Lore down, and I loved it from start to finish. I would recommend it to readers of fantasy and/or Greek Mythology, and I will definitely be rereading Lore in the future.
About the Contributor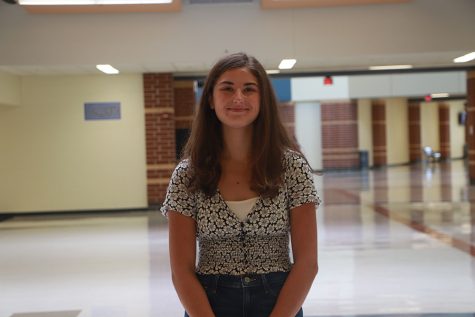 Tiffanie Richerme, Copy Editor
Hi! My name is Tiffanie and I am one of the copy editors this year. This is my third year in pub, and I'm so excited to create amazing content with the...