Varsity boys and girls cross country take second at Regionals
   The boys and girls cross country teams traveled to Lemon Lake to compete in the IHSAA regional meet on Saturday, Oct. 19.
   The girls took second with a score of 46 points. The boys also took second, with a score of 83 points. 
   "Coming into today's meet I felt ready but also kinda nervous because it was a really important meet and we had a lot of hard competition. I was happy that we made it out and took second, but I think we should have won," Carly Davis (10) said. 
   With the help of parents, friends and teammates, the racers feel that their support helps them compete better during races. 
   "My biggest supporters are definitely my mom and dad. They come to every race and help me strive to be the best runner I can be. My biggest motivation is definitely my teammates because they make me try my hardest," Hannah Roth (12) said.
   Not only do the racers use their parents, friends and teammates to give them support through their race, but some of them have some race rituals that they have to do for good luck. 
    "I wear my Rick & Morty socks because when I put them on they kind of lighten the mood because they are funny to look at," Hayden Podlin (11) said.
   Both teams headed to Semi-State at New Prairie on Saturday, Oct. 26.
About the Contributor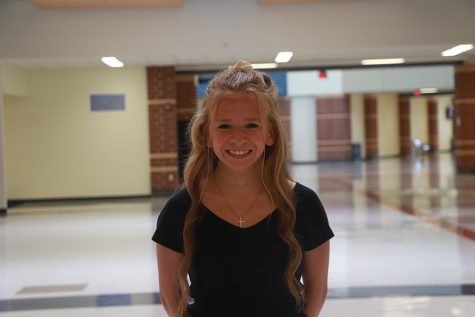 Mia Born, Web Content Editor
Hi, my name is Mia Born. I am a senior this year and this is my third year in Publications. My first year I was a staffer and for my second year I was...