Looking back in history
   Members of the History club gather to talk about history and how it affects them. While some students' main focus after school is sports, many students look forward to attending History Club, run by Mr. Tom Clark, Social Studies. This club takes place every Friday and is very easy-going, which is what many kids like about it. 
   "I like how it isn't super strict,and how it doesn't feel like a chore to go to. We still get things done while having fun," Katie Cluck (10) said. 
   History is a main aspect of the club, however, building friendships between members is also a big aspect. The participants of History club meets every week, so it is inevitable that they become good friends. 
   "History club is a good way to make friends, because most people who come have a common interest, which is history," Saheli Parikh (10) said.
   Working with a team and achieving a common goal are other things that take place at History Club. Social skills are something that comes along with doing these things. 
   "I think History club is not just a good way to learn history, but learn about leadership and teamwork," Parikh said.
   Mr. Clark is very passionate about history, so he puts his passion into the club. He provides the members with guest speakers and much more, enabling them to get the most out of their experience. 
   "A lot of stuff we do in the club will help students in the classroom." Clark said.
About the Contributor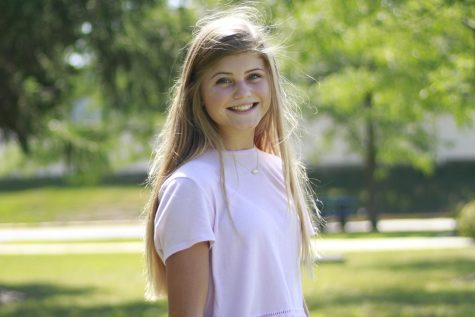 Olivia Figg, Print Staff
Hi, I'm Olivia Figg. I am a sophomore this year, and it is my first year as a staffer in publications. I can't wait to represent LC through writing...