Starting the season off right
   On Saturday, Nov. 9, the girls Varsity basketball team were victorious over their opponent, Lakeland.  The girls fought their way to victory on the first game of the season and of the basketball classic tournament.  The game ended with a score of 59-47.     
   "I feel we did good.  We all worked as a team and we got the dub," Addison Graf (9) said.
   The girls maintained a strong lead over Lakeland and never kept them too close for comfort.  By the end of the third quarter however, Lakeland managed to catch up with a score of 39-37, but the LC girls quickly shut down their attack and made a larger lead.  Their skills in offense set them apart from the Lakeland team.  
   "We executed well and we do well on offense," Graf said.  
   With this being their first game of the season, the varsity girls recognize their strengths and weaknesses and looked for what they can improve on the next game.  Many players recognized their need to look up off the ball more and find the best pass.
   "Some things I think we can work on are just minor things like connecting passes better and looking for the best option," Aubrey Rowser (12) said.  
   With this determination to get better, the girls went on to defeat Benton on their second game of the weekend.
About the Contributor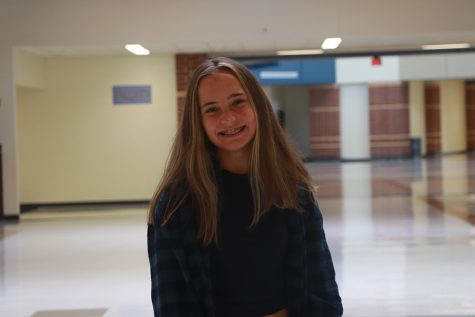 Allison Potpora, Print Staff
Hey, I'm Allie and I'm joining the publications team for the first time for my sophomore year.  I'm so excited to get to know the people I go to school...