Feeling included
   The Gay-Straight Alliance has been an official club for two years now. Ian-Violet Butler (12) created the club at the end of her sophomore year. Although the responsibility of being president is challenging, Butler enjoys it.
   "The position [of president] can be stressful at times, especially when I have nothing planned. I like it in a way though. It gives me a sense of doing something," Butler said.
   Butler finds joy in running the club. Through the club, she wants to spread her joy with the members in order to help them feel more included in the school.
   "It gives a good feeling in my heart to see people come week after week. I can tell that it makes their weeks better to come. It makes me feel like what I'm doing is semi-important to people," Butler said.
   Butler hopes that her club makes a positive impact on people. The club meets every Thursday after school in room E120, and is currently trying to recruit new members.
   "I hope [this club helps to make people feel included at this school]. That's kind of one of the biggest points of the club, so I'd like to think that [it is] making people feel more included" Butler said.
About the Contributor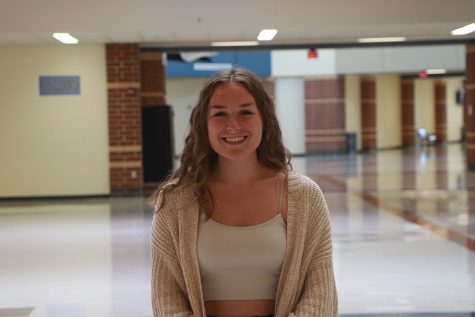 Elizabeth Sulek, Design Editor
Hey! My name is Elizabeth and I am one of the design editors this year. This is my second year in publications, and I'm really excited to be a designer...