Wrestling loses to Portage
On Wednesday, Jan 22, the Varsity and JV wrestling team lost against Portage . Varsity ended the night with a score of 42-21. JV ended with 17-58.  Even though they lost a few matches they kept their heads high and continued to cheer each other on. Their nonstop encouragement was a key element towards their success.
"You don't always win but you have to keep your head up. Wrestling itself is all in your head, if you think you're going to lose, then yes you're going to lose. Just snap and go at it and take him down. Go for pins," Chris Cortez (10) said.
Throughout the match, the Varsity team prepared in every way they could.  Even when it came down to winning, each wrestler knew where they could have improved. Varsity wrestlers, Jacob Sues (10) and Cortez overcame some difficulties in their individual matches.   Sues's match pushed through to overtime and Cortez was placed in a different weight class. Even though it took a lot of strength, both boys persevered and won their matches.
"It was an upset he beat me at DAC. I had to come back and wrestle tough. I went to third overtime and beat him. Coming back you have to wrestle tough, and I had to look for a big turn or move in order to win," Sues said.
The JV team held their own against Portage, but in the end they also lost against Portage. JV faced a few setbacks and found it difficult to get in the right mindset for their matches.
"I wasn't moving enough and ended up being very tired at the end. I should have pushed harder. I've been slightly injured throughout the season, so that was a big challenge. I know I could have won that match," Corey Napiwocki (9) said.
Lake Central's wrestling team will be wrestling at sectionals, Saturday, Feb. 1 at 5 p.m.
About the Contributor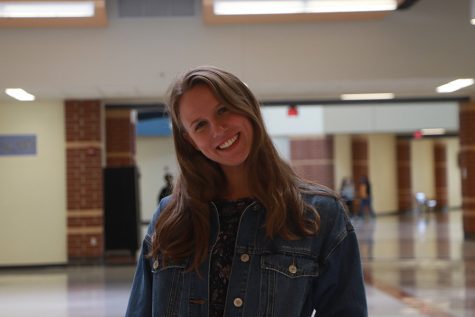 Emily Prince, Design Editor
Hey! I'm Emily and this is my first year of publications, as a junior. I am excited to be apart of the team that creates and publishes the stories that...