Swimming towards the end of the season
   On Thursday, Jan. 23, the JV girls swim team competed against Munster High School at Lake Central.  The girls swam hard and defeated their opponents with a final score of 101-85.  
   "I was originally very nervous for the meet because I was swimming the 500 for the first time in a while.  I ended up dropping a lot of time in my 500 and staying at the same time in my 100 back, so overall I think the meet was very successful," Abigail Burton (10) said.  
   As the meet went on, the girls utilized their skills they learned in practice and used them to beat their competitors.  With all the hours they have put into the sport, the girls were confident and went into their races with their heads strong. 
   "[We practice] six days a week. Sometimes we have morning practices, but not often. They're in the afternoons, most of the time,"Addyson Popoca (9) said. 
   This meet meant a lot to the girls since they were able to crush their Munster rivals.  As the season is nearing its end the girls were also able to highlight their strengths while pinpointing their weaknesses. 
   "This season has had its ups and downs but overall it made me a much better swimmer.  I think our strengths are definitely our swimming and our coaches are a great support system, but we could definitely work on bonding more with Varsity and JV and branch out more on our events," Abbey Holmes (9) said.  
   With a win days before their biggest meet, the JV girls are ready and prepared for their DAC races and are determined to come out victorious.
About the Contributor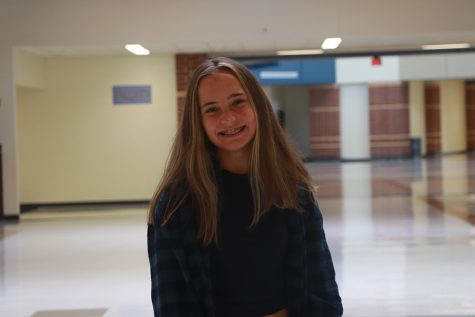 Allison Potpora, Print Staff
Hey, I'm Allie and I'm joining the publications team for the first time for my sophomore year.  I'm so excited to get to know the people I go to school...