Miss Americana Documentary Review
   On Friday, Jan. 31, I rushed home from school and immediately watched Taylor Swift's Miss Americana documentary that had come out that morning. As a long-time fan, I was really excited for this release, but to those who aren't Swift fans, is the documentary worth watching?
   During the hour and 25 minute documentary Swift addresses many different subjects and highlights the struggles of living in the spotlight. She explains that being under the magnifying glass isn't normal. One clip shows hundreds of her fans waiting outside her New York apartment just to get a glimpse of her.
   Throughout the documentary, Swift emphasizes that many parts of her life aren't normal and can have a huge impact on a person. In an emotional clip she explains that she starved herself for years in order to look extremely skinny. Swift explains that she can't look at paparazzi photos of herself or she'll spiral into hate-shaming her body and starving herself.
   Besides starving herself, Swift explains another moment of her life that has stuck with her for many years. At the 2009 MTV Video Music Awards, Swift's acceptance speech for "Best Female Video" was interrupted by Kanye West, who disapproved of her receiving the award. The audience consequently booed the rapper and Swift thought that she was being booed. At the age of 17, this event severely affected Swift, and since then she has felt extreme pressure to please anyone and everyone with the music she creates.
   Another important subject that Swift discusses is politics. The singer believes that exercising the right to vote is a very powerful opportunity that everyone should take part in. With the release of the documentary, Swift also released a new single entitled "Only The Young." The song is meant to pair with the film and the lyrics explain that the younger generation exercising their right to vote is the only way the future of the government will be salvaged.
I think that Taylor Swift did an amazing job with the content in this documentary. For those who aren't Swift fans, I think watching the film would still be worth it. The documentary contains many lessons that are important to learn in life.
About the Contributor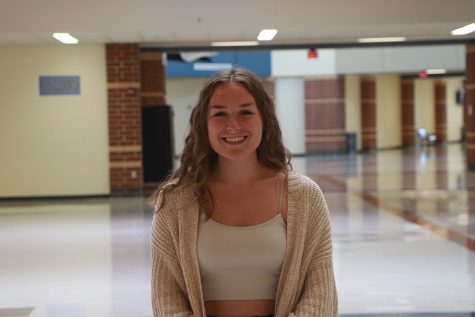 Elizabeth Sulek, Design Editor
Hey! My name is Elizabeth and I am one of the design editors this year. This is my second year in publications, and I'm really excited to be a designer...