Review: The Trials of Gabriel Fernandez
   On Feb. 26 "The Trials of Gabriel Fernandez" premiered on Netflix for the world to view.  The chilling series that shook the nation, detailed the abuse and murder of an eight-year-old boy by his mother and her boyfriend.  The series follows the story of how this boy managed to slip through the system and had been dismissed by social workers for several years until his death at the hands of his abuser.
   Watching this series practically gave me nightmares.  Throughout the episodes, gruesome images are portrayed of the abuse that Gabriel endured.  Gabriel had been burned with cigarettes, shot with a BB gun multiple times, bound up with ropes, beaten, fed cat litter and kept in a cupboard in his mother's room every night.  Hearing this type of abuse made me want to never step foot into the world, knowing that people who did things like this existed. 
   A good portion of the episodes entailed the prosecution of the social workers who failed Gabriel.  I was extremely angry at the social workers who allowed this abuse to happen to Gabriel. Each social worker appeared at the house after neighbors and Gabriel's teacher had made calls to child protective services.  Upon arriving at the house, each social worker talked with Gabriel's mother and her boyfriend and did not talk to Gabriel alone at all. They took the advice of Gabriel's mother and went on their way like nothing was wrong.  They disregarded the physical evidence that was on Gabriel's body and that is why they had failed him.
   Overall, even though this series was heart-wrenching to watch, it uncovered some very important aspects.  I hope that the systems in Los Angeles will learn from Gabriel's case and will look into the problems that led to this case.  I hope that this series will pave the way for other young children who are or have been abused and will bring their situations to light and give them the justice that they deserve.
About the Contributor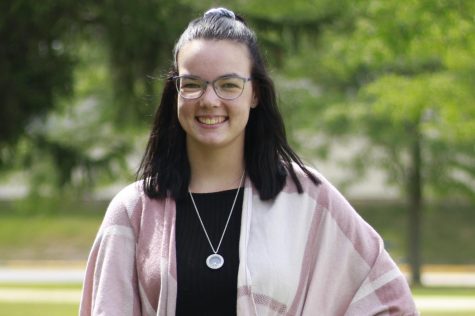 Claire Faberbock, Copy Editor
Hey! My name is Claire and I am one of the Copy Editors.  This is my third and final year of Publications and I am excited to see what this year has to...