Schitts Creek Review
With the new season of Schitts Creek coming to Netflix, the show has been a popular one, reaching 1.3 million views. The movie features raw, emotional aspects that I enjoy. It makes you feel like you are a character on the stage, while simultaneously getting to know each and every person. 
This show is about how one family, never needing to put in any work, hit rock bottom after a series of unfortunate events. The all time wealthy family suddenly does not have their money cushion anymore and is shown that not everything in life is easy. 
I like how the show starts off as an upper class family living an easy life without a care in the world. Many people in the United States don't realize the severity of having the money out of your pockets taken out from under you which is something Schitts Creeks really grasps. Not only does the family in the show lose the majority of their money, but they take what they have, and turn something great out of it.
I loved watching this show, and observing how it was put together. Overall, it has a great story line and is good for everyone of all ages.

About the Contributor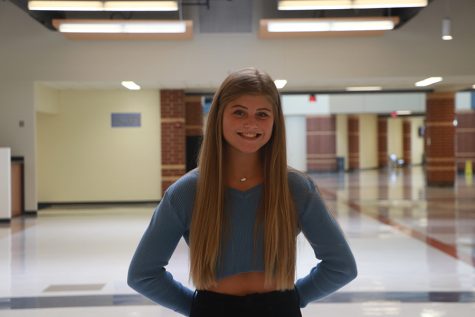 Olivia Figg, Print Staff
Hi, I am Olivia Figg and this is my second year as a staffer at LC. Aside from being in publications, I also run cross country and track.  I am excited...