Ashe's "When I'm Older" Review
"When I'm Older," released on April 21, 2021, is a single off of Ashe's new album, Ashlyn, that comes out May 7, 2021. This is the third single to be released off of the upcoming album, the first being "Till Forever Falls Apart," and the second being "I'm Fine." 
   Ashe started releasing music in 2017. Her music was very popular from the beginning. "Moral of the Story" was instantly a hit when released. When she came out with a second version featuring Niall Horan, One Direction fans instantly took a liking to her. 
   The duration of "When I'm Older" is two minutes and 50 seconds. During this slow ballad, Ashe sings about hoping that when she is older, she doesn't think about the person she is in love with anymore. That is displayed in the lyrics "Maybe when I'm older I'll run out of stories about you." She also reflects on times when she is younger in the lyrics "Playing house, immature, picking out furniture. Praying that our hearts would play fair." 
  This song, in my opinion, is very good, and I would listen to it again. I would recommend this song to other people, although her type of music is not for everyone. 
About the Contributor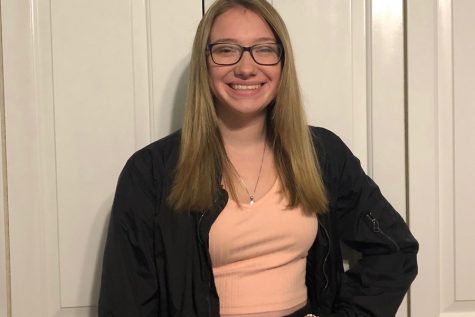 Trista Thompson, Print Staff
 Hi! I'm Trista Thompson! I am a sophomore and this is my first year in pub. I am so excited to meet and work with new people!