NFL Draft 2021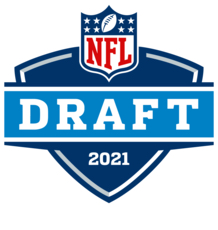 The most anticipated event in sports history besides the Super Bowl is the NFL Draft. Every year, teams pick and draft college football players that they think will be beneficial to their team. The main focus on these events are aimed towards getting new or better players and quarterbacks. Teams have a 50/50 shot of being lucky each year, and many teams this year were fortunate to have gotten some great players this year. 
   There were plenty of big and head turning moments during the draft this year. The Carolina Panthers, Dallas Cowboys and the Minnesota Vikings had the most selections this year with 6-7 players each. While these teams had luck on their side, the Seattle Seahawks had only a selection of 3 players. Wide receiver, running back, interior offensive line, edge-rushers and cornerback are the most valued position players to get in the draft. Leading the first pick of the season was the Jacksonville Jaguars, and they picked rising quarterback Trevor Lawrence as their new quarterback. 
   Although not every team got many picks, they came back home with many of the most anticipated picks of the season. The Tennessee Titans, Carolina Panthers, Pittsburgh Steelers, Chicago Bears and the Detroit Lions were the teams leaving with many of the best players of the draft this season. Coaches have had their eyes on many upcoming stars in the making and were able to get them on their teams. Trevor Lawrence, Penei Sewell, Kyle Pitts, Jaylen Waddle, Justin Fields and Ja'Marr Chase were the highest ranked picks in the draft. The draft is made to help create a foundation of future teams and provide opportunities for hundreds of former college football players hoping for a pro career.