N-Teens faculty car wash
On Wednesday, May 5, Lake Central N-Teens held a car wash for faculty members. LC employees lined up in their cars and let the N-Teens students get to work cleaning them.
   N-Teens is an extracurricular club that usually plans dances that the school hosts. This year, with COVID-19, the club had to think of other ways to interact with the student body and in this case, faculty.
   N-Teens consists of about 100 members, varying from grades 9-12. At the car wash however, only 50 of them were able to attend. Mrs. Kollard, the advisor of the group, organized this faculty event along with the help of student leaders in N-Teens.
   Mrs. Kollard works with all the members to set dates for the activities to ensure that all the members can remain in N-Teens throughout their years of high school. N-Teens is a great organization that helps the community.
   The group meets once a month via Google Meet to discuss each month's service activity. Students need to have 10 total service activities by the end of the year in order to stay in N-Teens for next year.
   The car wash on Wednesday was a huge success and many of the staff appreciated the students taking time out of their schedules to clean their cars. N-Teens members were rewarded with Jimmy John's sandwiches while washing the cars.
The students left LC faculty with clean cars that looked as good as new.
About the Contributor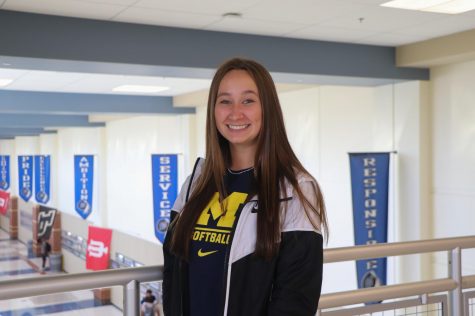 Natalie Genovese, Print Staff
Hi, I'm Natalie! I am a junior this year and it's my second year of being a staffer in Pub! I am excited to share stories and pictures throughout the...