Library receives e-book grant
At the school board meeting on Nov. 5 in the LGI room, a series of grants were awarded to many corporation teachers to stimulate a more innovative learning environment for their students.
"I wrote a grant for a collection of e-books," Mrs. Elana Arens, English, said.
As the high school librarian, Arens was one of several recipients of the academic grants.
The e-books that will be purchased from the grant money will be used to benefit the English Department, particularly the AP English students that read the Crucible. With the novel being studied with new technology, the students will be able to explore topics such as the Salem witch trials, which appear in the story, much more in-depth.
"I think if there's money they [the school board] are giving away, I want some of it.  The library budget gets cut every year," Arens said.
The new technology will aid in researching different topics because they allow unlimited and simultaneous use.
About the Contributors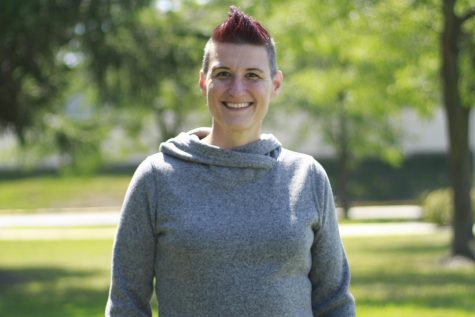 Carrie Wadycki, Adviser
Hello I'm Carrie Wadycki and this is my 21st year teaching at Lake Central and this is my 18th year advising publications. I was the Indiana High School...